About Debbie Pedroso
Hi, my name is Debbie Pedroso, I'm a Brazilian artist living in Georgia. I am completely fascinated by arts, crafts and home decor.

I always liked to visit galleries and immerse myself in the shapes, colors and possibilities that art can bring us when viewing a painting[….]
Read my full bio[….]
New painting!

Women Faces

in Modern Art Collection

Going back to the origins! At the beginning of my career, I painted some pictures with stylized faces and I really liked the result, they were all sold! But as I really like to diversify, I tried new ways that also gave me a lot of pleasure!
But that does not mean that I will only paint faces, I am very open to art and I like to paint what my heart is asking for!
Did you like it? See more details below:

MORE INFO….
Highlights
Below you can see my featured collections:

Acrylic Paintings in MDF: Original size 24×48 inches
WHATSAPP(TEXT QUESTIONS)
For more information about price and shipping fee, contact us by whatsapp or text message
Facebook: debbieartsgaAcrylic Painting in MDF: LA LUNA
Instagram: https://instagram.com/debbieartsga
SMS TEXT NOW!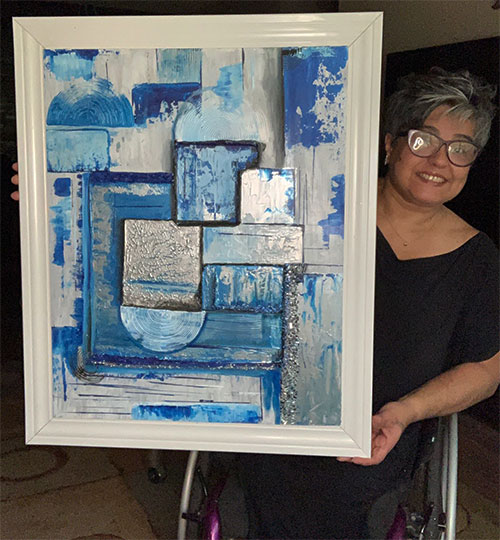 Artist: Debbie Pedroso New paint for my collection MODERN ART! I am really enjoying preparing[…]
YOUTUBE CHANNEL Artist: Debbie Pedroso Visit my social media: Facebook: https://www.facebook.com/debbieartsga Instagram: https://instagram.com/debbieartsga Need more[…]
I am completely in love with this new collection: ABSTRACT MODERN ART. My mind surprises[…]